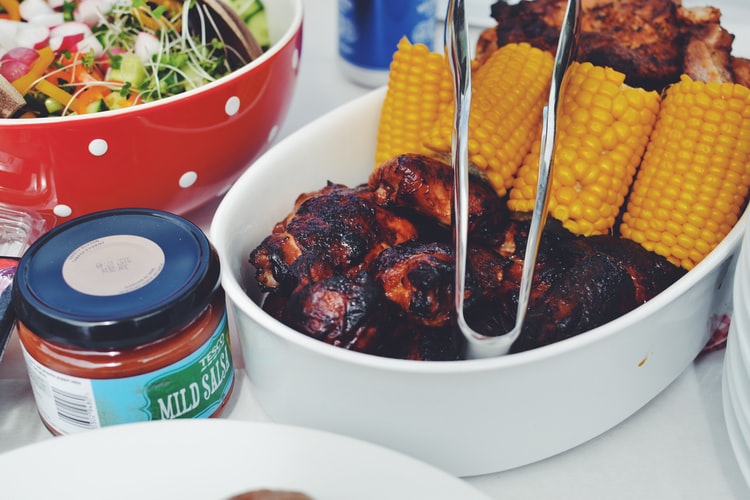 We're just over two weeks into #lockdown here in South Africa, and it seems that just about everyone has taken to the kitchen to bake and cook up a storm!
If you'd planned on spending the Easter break in Mozambique and you're looking for a way to bring a little bit of Moz to your life, look no further! We'll be sharing some of our favourite Mozambican-inspired recipes for you to try over the next few weeks. Let us know if you try them (better yet - share a pic on Instagram and tag us in it!)
PORTUGUESE-STYLE CHICKEN (serves 4)
Preparation time: 15 minutes (plus 6 hours to marinade) | Cooking time: 40 minutes
INGREDIENTS:
2 small (about 550g each) whole chickens, fresh or frozen (thawed)
80ml (1/3 cup) fresh lemon juice
60ml (1/4 cup) olive oil
2 tablespoons paprika
2 tablespoons oregano
2 tablespoons brown sugar
4 garlic cloves, crushed
1 red chilli - deseeded and finely chopped
1 teaspoon salt
Freshly ground black pepper
Lemon wedges, to serve
METHOD
Place 1 chicken, breast-side down, on a clean work surface. Use kitchen scissors or poultry shears to cut down both sides of backbone and discard. Turn chicken, breast-side up, and push down to flatten. Tuck wings under. Pat dry with paper towel. Repeat with remaining chicken. Use a knife to make several 5mm deep and 4cm long cuts into chicken meat. Place in a glass or ceramic baking dish.
Combine the lemon juice, oil, paprika, oregano, sugar, garlic, chilli, and salt in a bowl. Season with pepper. Pour over the chicken and turn to coat. Cover with plastic wrap and place in the fridge for 6 hours to develop the flavours.
Preheat oven to 200?C. Place chicken and marinade in a roasting pan. Roast in oven, basting occasionally with pan juices, for 40 minutes or until brown and juices run clean when chicken is pierced with a skewer. Remove from oven and cover with foil. Set aside for 5 minutes to rest.
Cut each chicken in half and serve with lemon wedges, salad, and fresh Portuguese rolls.
Image source: Taste.com